MadBull Airsoft Spike BAR Rail Announced
: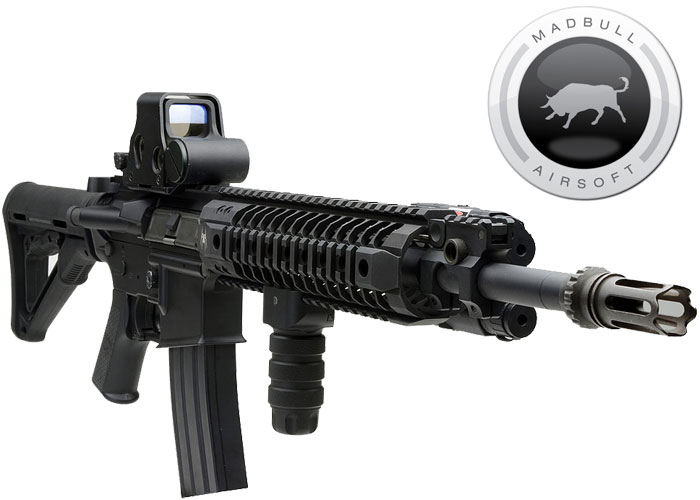 Another product under licence from Spike Tactical coming from MadBull Airsoft... "Spike Tactical is a US based firearm company who focus on high quality accessories and completed guns. Spike become extremely popular in USA because its "Rock-N-Roll" extreme design and brand image. Of course, their high quality product and fair price make them even popular. We are proud to provide the first licensed SPIKE Tactical BAR rails. The real gun BAR rail information can be found here.
BAR is a very sexy and light weight handguard rail with 5 QD sockets, a lot of holes for cutting weight, low profile gas block compatible and big size diameter for suppressor installation and for big hands!
Package includes:
Spikes Tactical BAR Rail
Barrel Nut
Mounting hardware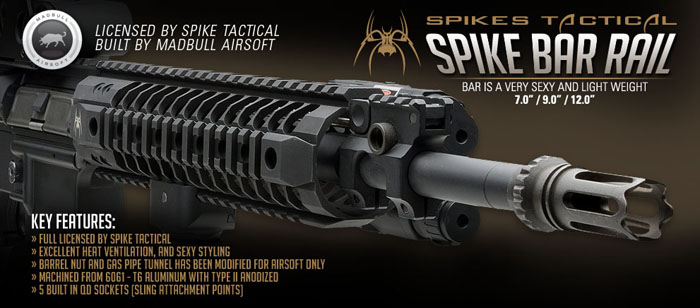 Product Features:
Full licensed by Spike Tactical
Excellent heat ventilation, and sexy styling
Barrel nut and gas pipe tunnel has been modified for Airsoft only
Machined from 6061-T6 Aluminum with Type II Anodized
5 Built in QD sockets (Sling attachment points)
Thanks,
Madbull MKT"