IWA 2012 & Outdoor Classics Day 1 Recap
:
by dom on March 10, 2012 | 0 comments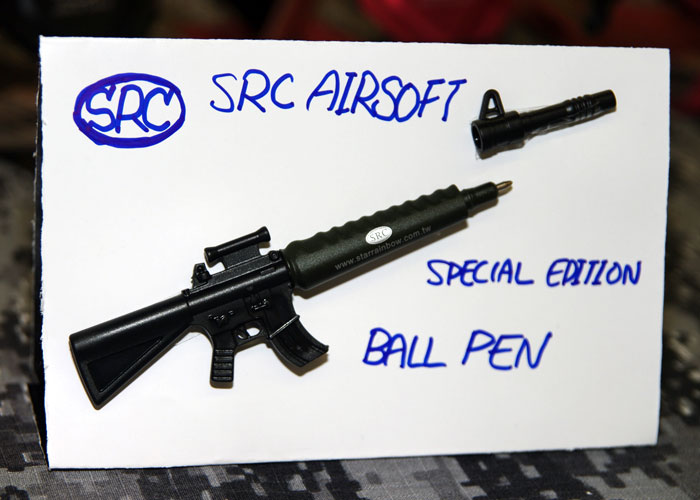 What you see in the photo above is the World Exclusive release by
Star Rainbow Company
of Taiwan --- the SRC Pen Gun Special Edition which squirts ink rather than fire BBs. On a serious note, I will be going back today to the SRC Booth since I want to check again the SRC G36 Gas Blowback Rifle as it really felt solid in my hands, no ratting or wiggle anywhere.
As I visited my friends at Enforce Tac, I took some photos of the H&K HK121 at the H&K booth which is still in a real steel form. The Desert Tan looks nice and we wonder if UMAREX would work on having an airsoft version of this. Please take note that some manufacturers are able to produce different materials with the same color tone. :)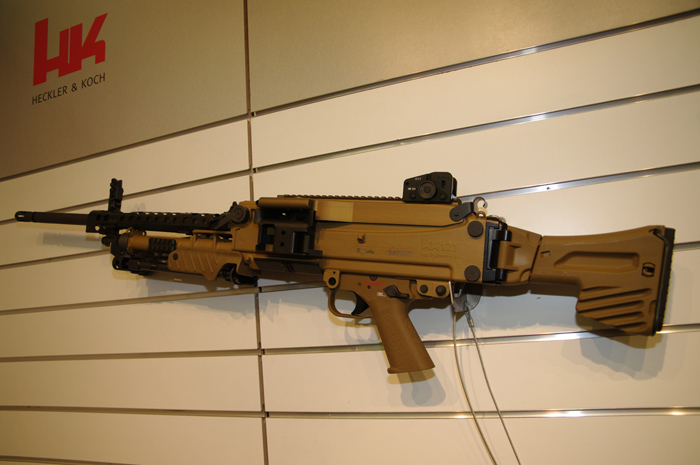 More photos of the HK121 here
.
If you determined that the
KWA
KRISS Vector GBB SMG is a must have then expect to carry around these. Their weight is the same as the realdeal version would weigh fully loaded. These things are heavy. I can already see CQB fields laying down the rubber floor to protect the falling mags. These carry 10/25/50 rounds respectively.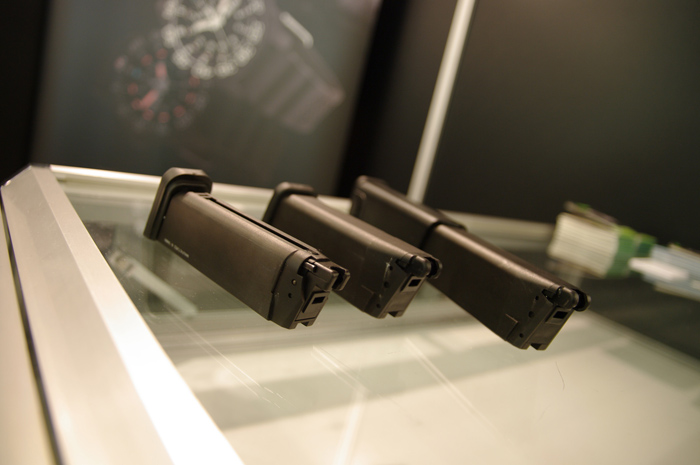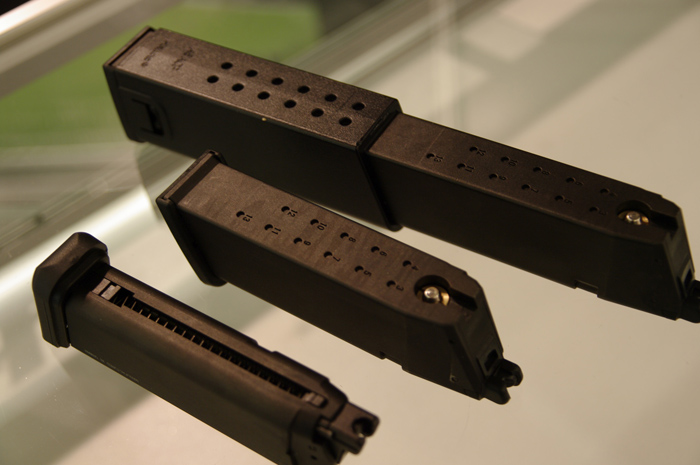 And here's a takedown video of the KRISS Vector GBB, and we just need KWA to release it to the anxious airsoft market. More
photos of the KWA KRISS Vector GBB Magazines here
.
The
VFC
HK417 AEG that's on display at the UMAREX booth is a nice gun to be honest but after removing the magazine I realized that sometimes designers are lazy too. Usually with the 7.62 AR platform comes the longer receiver but the length of the Version 2 gearbox is limited. Some manufacturers designed longer gearboxes with longer pistons which I like because it's a nice platform for tuning. Other manufacturers like VFC first installed a longer nozzle (SCAR) and now it's a regular on Version 2 but the Hop-Up was brought all the way back to the gearbox.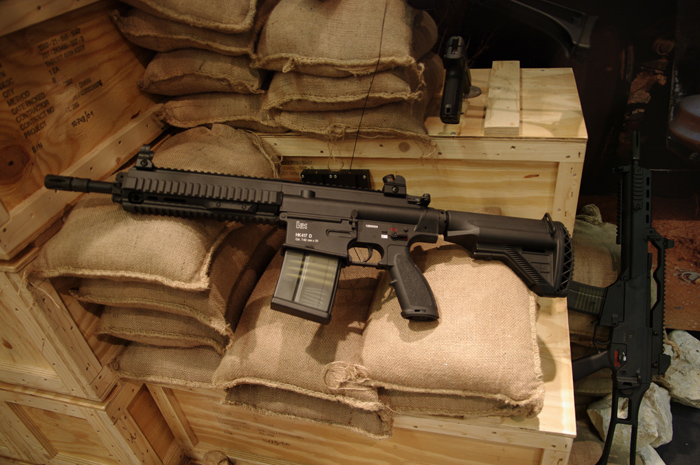 I get the part where you say it's easier to find and fit upgrades but this way the 417 is just another M4.
There is a working bolt catch on this AEG as well, so when you're done adjusting your Hop-Up then you have to release the bolt looking side cover with the bolt catch. Nice gun for an H&K fan.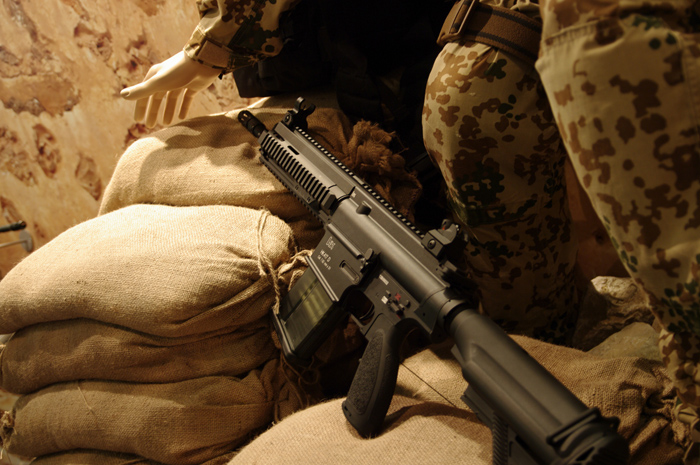 More
photos of the VFC/UMAREX HK417 posted here
and below is a video of the test fire of the newly released VFC/UMAREX MP5SD Gas Blowback SMG:
If you have missed my report of
Day 1 of the IWA 2012 & Outdoor Classics
, you can read it here and there you can find more links to photos of the airsoft guns and products I have taken photos and made notes of.
Day 2 report will follow. Stay tuned.