Muuuaaahhahahahahahaha!!! Sorry, but I can't just say Ho! Ho! Ho! as I'm not Santa Claus. I'm just some well-wisher with some evil wishes in my mind, that is, you send all your airsoft shopping to us. Not the Grinch either since I don't plan to steal Christmas. If you want to read my sinister mind, then read on, as I have my last batch of of the Holiday Gift Guide for you to put in your Christmas budget --- for me. Muuaaaahahahahahaha!!!
This is the meatier part as we all want the latest guns in our personal armouries, so here's what I can shameless suggest in your shopping list:
1. AEGs
We already have the ICS MX5-PRO which we would love to recommend to you. But you can still gift it it to yourselves or to your mates. This AEG has the most number of electric parts than an F22 Raptor. It's also a sweet thing to fire, especially with its 3-round burst.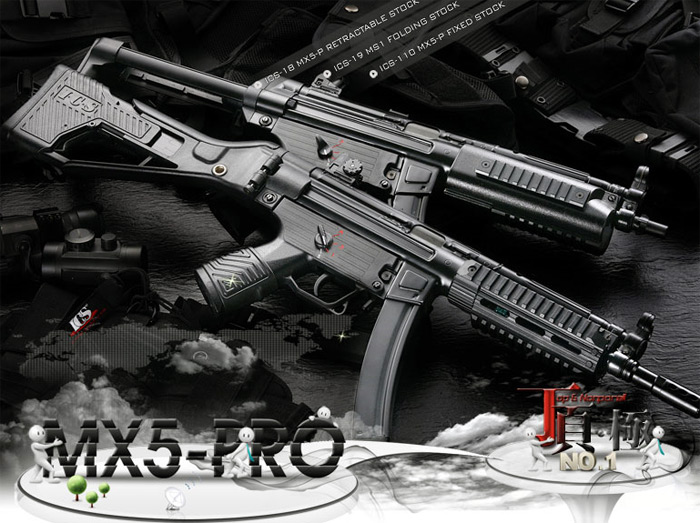 Always an airsofter's favourite brand, the Tokyo Marui Shoot and Recoil new technology is still going strong. For now, our wish AEGs are the TM SCAR-L and the TM Recce Rifle. Both would work with the new gen TM M4 SOPMOD AEG magazines.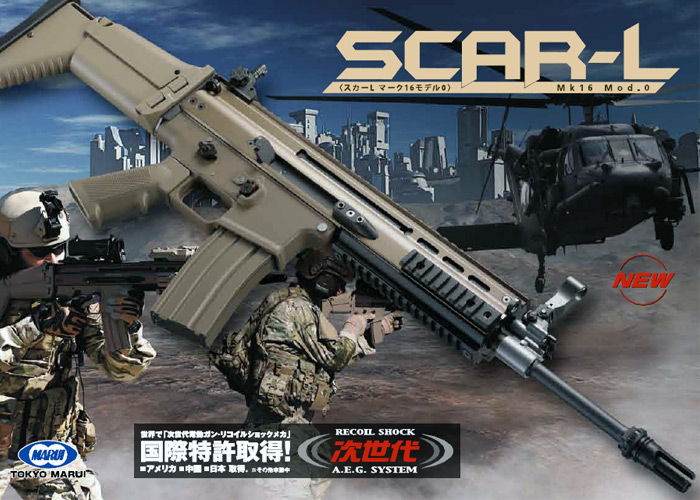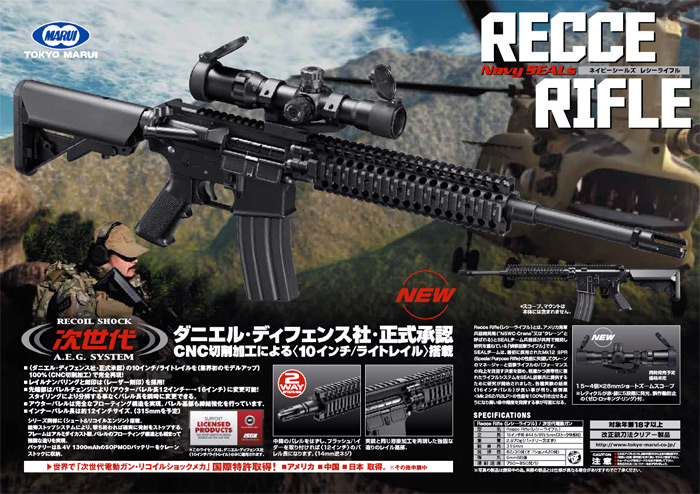 2. Gas Blowback Rifles
WE surely dominated this year with their constant releases of new gas blowback rifles. But among their 2010 release, the WE M14 and its EBR cousin top our list. Gunny would surely award us a medal when we parade with any of these.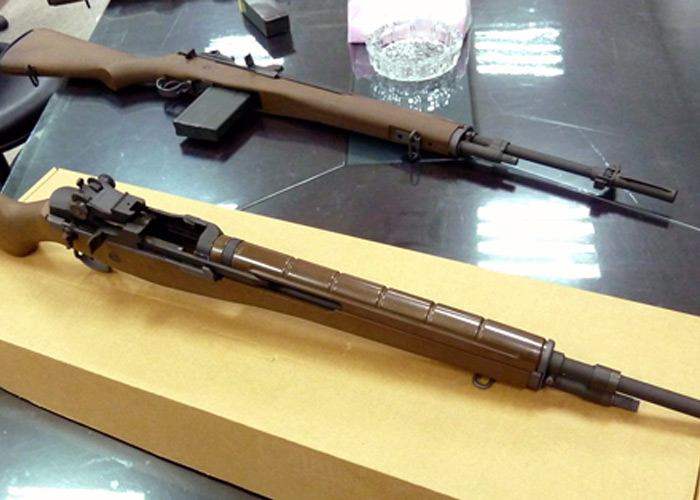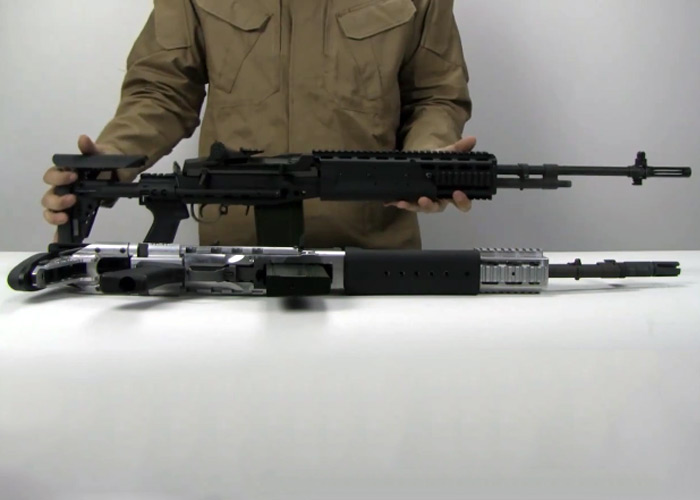 As runners-up, all the custom WA M4A1 gas blowback rifles made under G&P and other Hong Kong custom gun makers would also make us happy.
3. Gas Blowback Pistols
Yes, indeed! There are many gas blowback pistols for your skirmish needs, but with airsoft practical shooting on the rise, we may as well start doing some competitive airsoft shooting with our airsoft pistols. As for some recommended airsoft race pistols, there's always one name, and always one name that comes up in our list: Clarence Lai, aka, the Airsoft Surgeon, with all his wonderfully crafted airsoft race pistols that never fail to make our hearts go into overdrive whenever there's one up for sale at RedWolf Airsoft. These custom race pistols are always out of stock, and you can forget sending us the rest of the list, if you send us any Airsoft Surgeon Pistol.
For this Christmas, there are two of these that would immediately complete 2011 for us: the Airsoft Surgeon Infinity IMM, and the Airsoft Surgeon Special Custom Single Stack Open Class.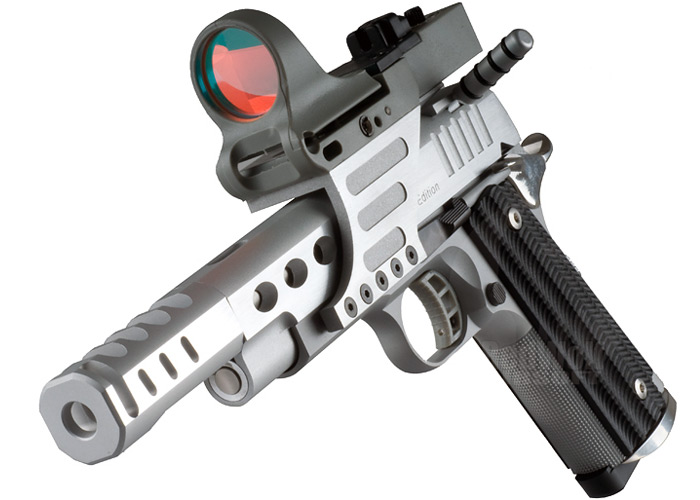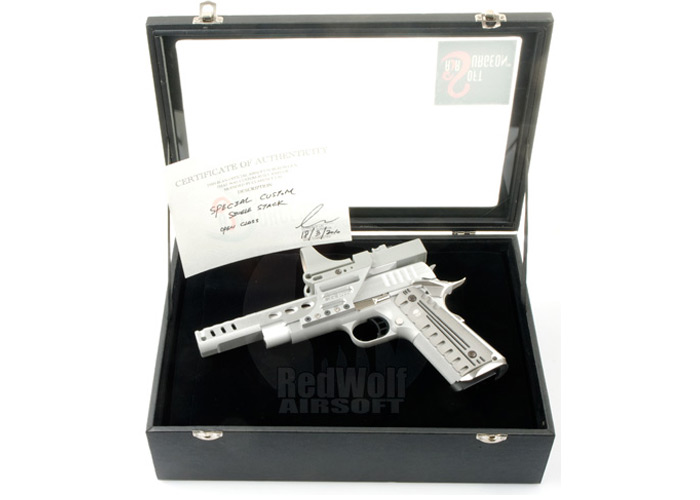 There you go, our Airsofters' Holiday Gift Guide to help you decide which airsoft guns that you can send to us to make our Holiday season merry. We hope you don't have to steal, shoot or maim just to get these niceties, that would ruin the spirit of the season. These are nice-to-have airsoft guns which should give you sleepless nights which to get and where to find the budget.
As I mentioned before, you can always drop us an email to ask for our shipping address. You can have us as friends forever when you send us the full wishlist.
Have fun and Merry Christmas! Don't shoot airsoft guns while drunk! MUUUAAAHAHAHAHAHAHA!!!