Unfortunately it is not for airsoft, but can be readily modified to fit for airsoft. This Gun Safe iPhone app has been available for sometime now, and for £2.99 at iTunes, you can download the app to make an inventory of every gun you have. The Gun Safe iPhone App can also be installed in your iPod Touch and iPad (no HD version though). This app can help you organise information about your personal armory and keep track about its history.
It wasn't made by gun-loving geeks, but by a couple who run a JK Supply Co which is a firearms dealer. What is nice about this app is it helps you track your guns and keep documentation with you wherever you are. With guns stolen or lost in the United States, such documentation can help track such incidents. Indeed, it is an application that you need access to when the cops approach you asking about a gun traced to you and was used in a crime scene. You can easily whip out your iPhone and give them the information, that is, if you lost the gun. The following information can placed in the app:


Make


Model


Caliber


Serial Number


Purchase Price


Purchase Date


Information on where the firearm was purchased


Notes


Photos


The app itself is password protected, and you can either store the information in your application or have it backed up by the Gun Safe Central Server. This means that in the event that you lost your iPhone, you can readily access the application from your Itunes account, install it in a new iPhone, and have the information loaded by the server. No information gets lost this way.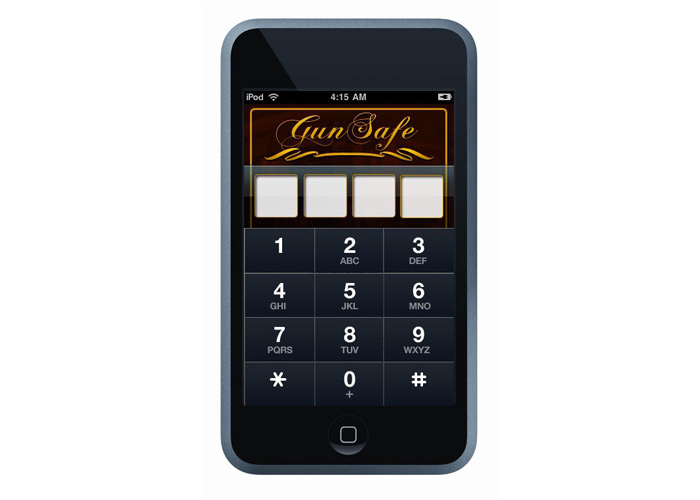 For airsoft, we need some modifications, especially in recovering lost airsoft guns due to theft, and can also be recommended to the the developers of Gun Safe.
We have many cases of airsoft guns stolen, especially the RIFs, that can be used in crimes too. Airsoft site, store owners, and players  can have an inventory of their guns with their notes on these guns and when they lose some guns due to burglary, they can put out an advisory via the iPhone app by having a "lost/stolen" notifier and the details of airsoft guns lost.
When a seller of airsoft guns in airsoft forums offering something at a price too good to be true, you can then check the iPhone app about any stolen items in your area. If there are notifications, and the photos and notes can match the description of the airsoft gun being sold online or in person, then you can notify the owner. In this case, it helps also lessen theft of airsoft guns since thieves cannot sell the airsoft guns to law-abiding airsoft players.
But there is a problem too with airsoft guns. Many do not have distinct serial numbers, and only a few manufacturers offer such feature. It would be great if this becomes standard practice for all airsoft guns manufactured. If an airsoft gun has its serial number scratched off, chances are, it is a stolen item.
I actually haven't tried this app yet, since I don't want to muddle up the Gun Safe database with airsoft replica information rather than having it focus on real steel guns. If only there's one made for airsoft, then it would be really great. But there's nothing stopping you from using it for airsoft purposes.



[youtube http://www.youtube.com/watch?v=1oDMyzoja3I&fs=1&hl=en_US&rel=0&hd=1]