VFC Statement On The WE SMG-8 .22 Version
: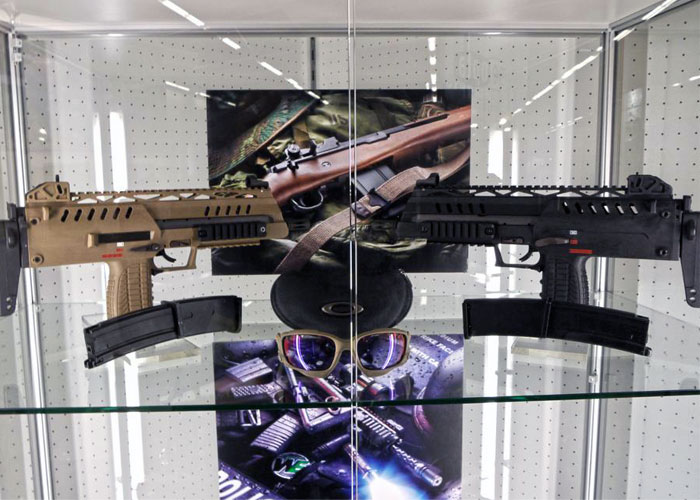 An official statement from Vega Force Company (VFC) regarding a news tidbit about the WE SMG-8 .22 version will be manufactured by them as posted at The Firearm Blog (TFB) last week. Whilst the story is based
on the story from Popular Airsoft
, the update regarding that VFC will be the OEM for the .22 version did not come from us.
Here is the official statement:
This is the statement, announced by Vega Force Company, on the update of the news titled "WE To Produce .22 H&K MP7 Replica" published on the Firearm Blog. The update of the news states…
"A source has told me that the Taiwanese firm VFC is likely to be the company who will be the OEM manufacturing the .22 version of the SMG-8."
Please be advised, Vega Force Company WILL NOT and DID NOT manufacture and take part of the model nor project, "SMG-8", in any kind of Airsoft replicas, air guns and .22 LR rifles.
Vega Force Company
Besides, VFC is the OEM for the Umarex/Elite Force series of Heckler & Koch airsoft guns and they're actually building an MP7 Gas Blowback SMG as shown in the video from WGC Shop as they visited VFC in Taiwan and it's also a true 1:1 scale model as compared to the KWA and Marui versions.