Systema Super Challenge Kit Released
: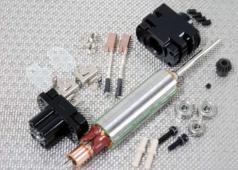 Kumi sends her latest
Systema
product announcement... "Our newest product is aptly named, as the contents of this kit will certainly be a 'Challenge'. The primary additions to the conventional process are focused on both the Planetary Gear Box and the 7511 Type Motor. By assembling this yourself, you can be confident in being able to maintain it.