MAGPUL PTS : New PTS ASAP Version Released
:
Newly released product from
Magpul PTS
that is more compatible to gas blowback rifles rather than AEGs, so better check first what airsoft M4 rifle you have before purchasing one. The photo below is the Magpul version for real steel rifles… "PTS ASAP™ Ambidextrous Sling Attachment Point allows a range of motion greater than 180 degrees, enabling true ambidextrous weapon manipulation for both left and right-handed shooters. It is designed for use with Single-Point slings with a snap-hooked style attachments such as the Magpul MS2 and MS3 Sling. This product offers a tactical benefit by diminishing snagging and enabling easy transition to and from weapon and reaction side shoulders.
Made from precision cast steel with a black phosphate finish, the PTS ASAP™ Ambidextrous Sling Attachment Point is compatible with G&P/ WA / KWA/ GBB version.
Features:
Solid cast steel plate
Durable welded link ring
Mil-spec black manganese phosphate finish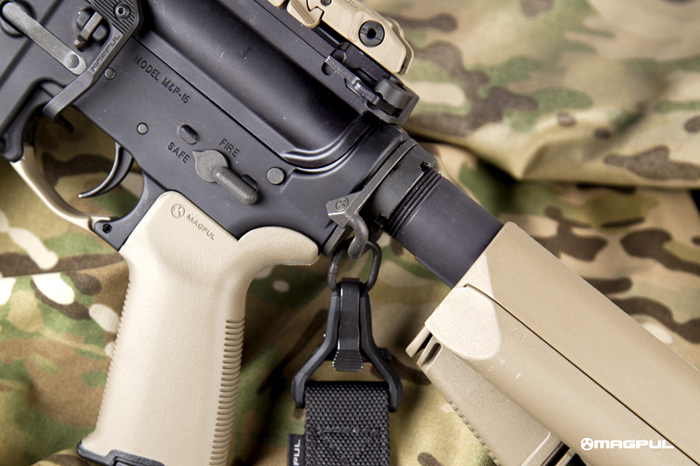 NOTE: The ASAP™ is NOT compatible with A1/A2 fixed stocks as well as any other similarly mounted stock such as the PTS PRS or UBR."