MadBull Airsoft XCR Rifle Giveaway Event
: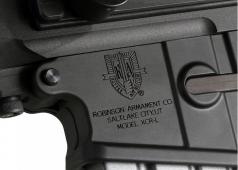 Here's your chance to win that SOCOM Gear XCR AEG from MadBull Airsoft as long as you like their Facebook Page... "Hello fans! We are back with another event! Last week we asked you fans what you wish to win for next prize and guess what?? XCR rifle got the most demands! So as we promised, we decide to give away Socom Gear XCR rifle! XCR rifle, guys! XCR!
Just to let you know Socom Gear rifle MSRP for about $400!