FN Bags U.S. Army M4/M4A1 Contract
: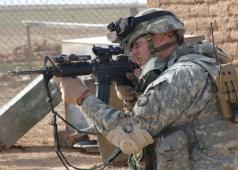 News that has been circulating in firearms forums over the weekend... "FN Manufacturing has outbid Remington Arms Company and Colt Defense LLC., to win a contract worth just under $77 million to make M4A1s for the U.S. Army, according to an industry source. The award notice was posted on Federal Business Opportunities on Feb. 22 with an initial value of $9,370,615.
This is the latest round in what has become a hard-fought battle to equip soldiers with a better carbine."