October 2012 Airsoft Medicine Podcast Posted
: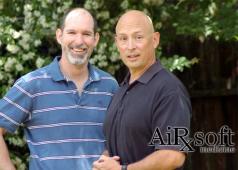 Dr. Airsoft sent in news of a 2-part podcast for the month of October by
Airsoft Medicine
has been posted... "This month's Airsoft Medicine Podcast is a two-part series. Dr. Airsoft (Mark Vaughan, M.D.) and Rangemaster Larry review their experience at Irene X with an interview with Steve of Airsoftology and hotel advice for Seymour, Indiana. The second installment includes an interview with John Lu and advice for travelling with airsoft guns. Rate the show on iTunes."