Recoil Gun Magazine Issue No. 4
: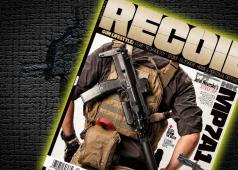 With the announcement of the
Recoil Gun Magazine
Issue No. 4, the article about the H&K MP7A1 raised a howl of protests from their readers as they take issue with the U.S. 2nd Amendment of not having access to this weapon for civilian use. We haven't read the issue yet so we cannot say anything about it. Anyway, contetns include the Noveske 300BLK SVR, the Keltec KSG, Christ Costa, Suppressors and more.