Image Is Live Airsoft e-Zine Issue #3 Released
: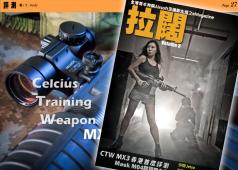 Issue No. 3 of
Image Is Live Airsoft Magazine
is now available for you to download or read online. The contents of this issue cover a lot of Action Air events such as the HKAPSC and Destination Philippines. Reviews cover the Celcius Training Weapon MX3 as shown by the cover girl, Creamy Fu, SAI Plastic Slide for the Tokyo Marui Hi-Capa, the Black Dagger Custom moount, and the "Gas Mask" with fan airsoft face protection mask.