Monda Int'l.: WE Airsoft Summer 2012 Releases
: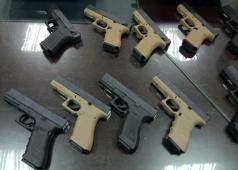 If you have lost track of the releases and new gas blowback airsoft pistols and rifle from
WE Airsoft
, Monda International provided us some photos listing the new items that we should also expect this summer. The first are the Glock GBBs with the Glock 18C and Glock 17 already very much known by the airsoft players as shown above.