ICS G33 AEG Preview Photos
: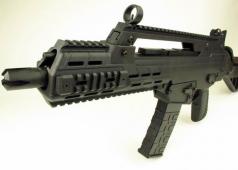 I'm sure a good number of you have already seen these photos of te upcoming
ICS
G33 AEG at the ICS Facebook Page. This is their take on the H&K G36 pushing the design even further just like they did with their MX-5 and MRS Series. Some may like it, some may not, but it's sometimes nice to see a company testing the design boundaries.