Vega Force Company To Produce New Heckler & Koch Airsoft Guns
: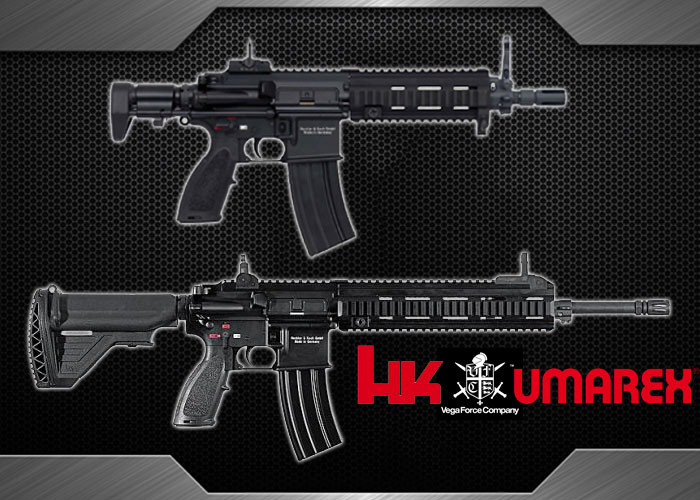 This week's teasers for the airsoft community came from Vega Force Company (VFC) and Umarex/Elite Force Guns as they are now cooperating to release new Heckler & Koch airsoft guns which we hope would either be released this summer 2012 or in the latter part of the year. The releases will cover the USMC M27 Infantry Assault Rifle and the HK416C, the sub-compact baby brother of the HK416. Given that VFC already have release HK416 in AEG and gas blowback versions, releasing these new variants would not take much retooling on their part and that means shorter production cycle.
VFC/Umarex/Elite Force USMC M27 Infantry Assault Rifle (IAR)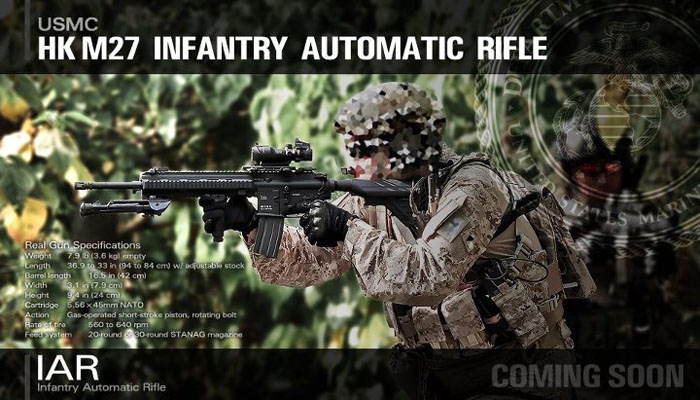 There is not much difference between the HK416 and the M27 IAR as we have written about the real steel versions before ("Big Difference Between The M27 IAR & The HK416? Not Really"). To differentiate the M27 IAR from the standard HK416 would be looking at the following:
USMC Markings (if allowed by the USMC or via cross licensing with Crosman Corporation as they hold the USMC license for airsoft guns)
11" free float handguard vs. the 9" version of the HK416 (which also means a longer barrel for the IAR at 16.5")
Bayonet lug further from the gas block
Ambidextrous charging handle and can be configured for right or left handed shooters
There are no details if VFC will be releasing AEG and Gas Blowback versions at the same time. Either way, the VFC M27 IAR will be more than welcome this year.
VFC/Umarex/Elite Force HK416C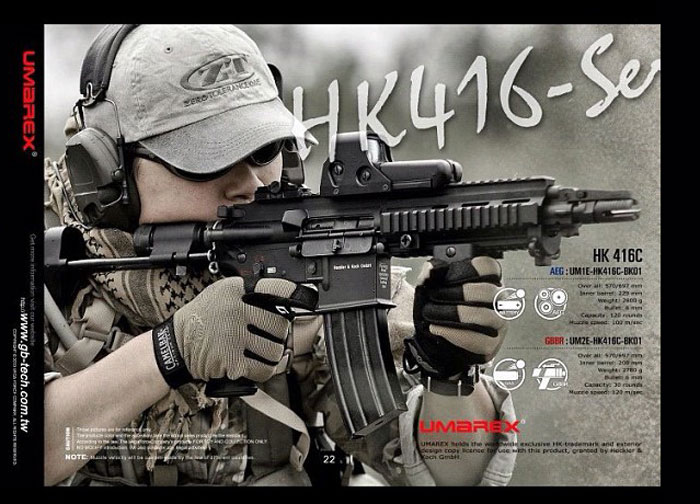 The latest addition to the HK416 family, the HK416C is s sub-compact which will be marketed as the PDW version of the HK416. Just like other PDWs the HK416 is fit for use by paratroopers, vehicle mounted troops, PSDs, and of course close combat specialists. The real steel version has a 9.3" barrel and skeletal retractable stock. Though as we have written before ("Now DIY Airsoft This: The HK416C Compact Assault Rifle"), the HK416C is said to be heavier than the FN SCAR-PDW perhaps due to having more metal external components.
The airsoft version will be released in AEG and Gas Blowback variants, which means more choices for airsoft players.
As we do not have further details such as release dates and pricing we'll have to stay put for incremental information releases about these products. As always in the airsoft community, the waiting games begins again.