Airsoft International Mag June 2012 Issue
: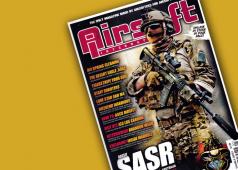 Latest issue of
Airsoft International Magazine
is now available at your favourite airsoft retailer. I saw one at WH Smith last week, though that store doesn't count as an airsoft retailer. This issue covers the operators from the Land Down Under, the Desert Eagle pistol, the Evolution Lonestar SBR M4, plust tops and an interview with Brandon Webb.