Future Energy KC-02 Full Auto SOG Version
: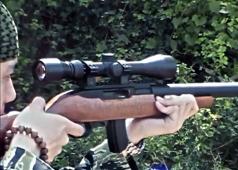 After releasing their full auto CQB version of the KJ Works KC-02 GBB Rifle,
Future Energy
show to us their new "Underground Weapon" SOG Version of the same rifle. This has the Future Energy wood kit for KJ Works KC-02 installed, plus the full auto conversion. The woodkit itself costs US$125.00 so we expect a fully completed SOG version to be sold higher than this price.