IWA 2012 & Outdoor Classics Day 1 Reports
: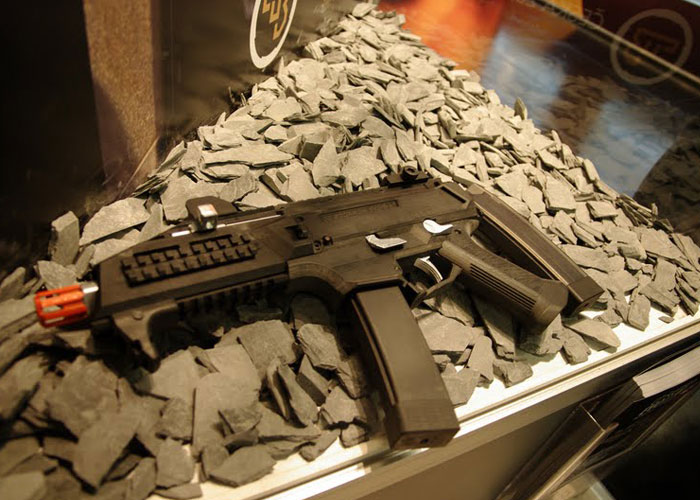 (Always check this page as it will be updated for the day as reports come in). I was eager to take a look at ASG CZ Scorpion EVO 3 A1 since I heard the first rumors about it. The ASG stand at the IWA show have prototype #1 and #2 on display. Mr. Pedersen the CEO of
ASG
was more than happy to open the display and do a little show and tell.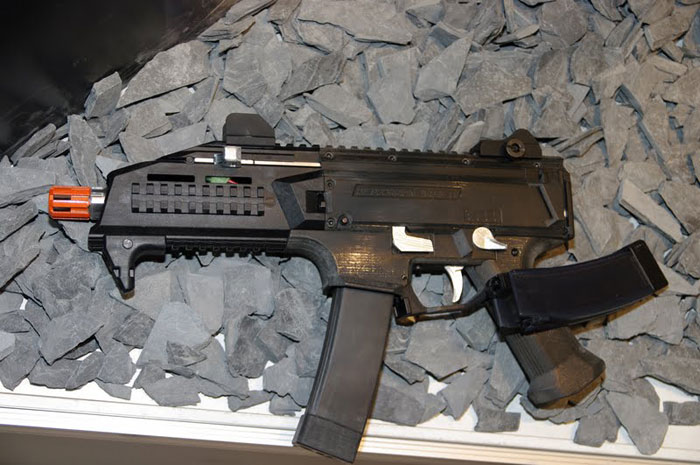 Here are the facts:
EUROPEAN DESIGN, with the exception of the motor (maybe gears too) this gun will be made in the EU!!
The gun is as close to the real one (as far as dimensions) as possible
The handguard, mag release, sights, trigger guard, folding stock and the outer shell of the magazine are all from the real firearm
Gears are Ver2/3 compatible, motor is a high torque Ver3
Will run on stick LiPo battery which will be located on the top of the gearbox
The mag in the prototype is 75 rounds, mag will empty even the last round and then it will stop firing
Interchangeable sling hooks
Ambidextrous fire selector (bolt catch won't be since the real deal has only one on the right side as well)
Simple design made up only using 97 parts
Precision barrel
Only the folding stock need to be removed in order to change the spring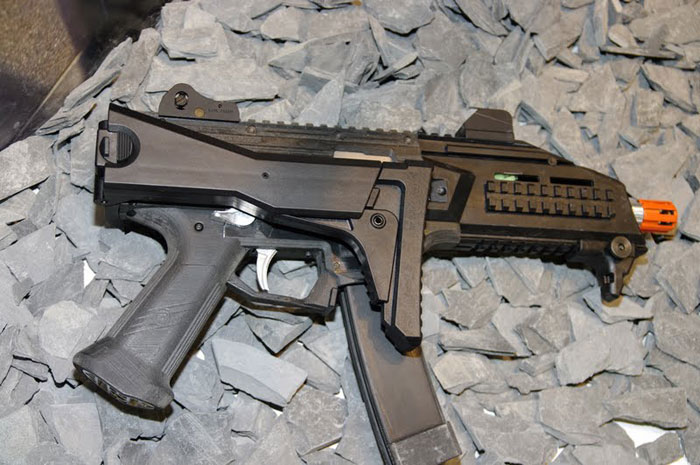 I will return to ASG later to take a look at the AWS sniper. More
ASG CZ Scorpion EVO 3 A1 photos
at the Facebook Page.
(Update as of 1233H GMT) Airsoft celebs spotted. Guys from
AATV
visiting the KWA booth.
(Update: 1251H GMT)
NLAirsoft
is doing some livestreaming of IWA 2012:
<p><other/> </p>
Video streaming by Ustream