Airsoft International April 2012 Issue
: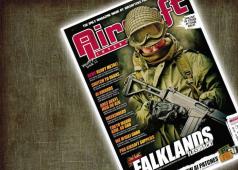 The latest issue of Airsoft International Magazine available at
Airsoft World
or check with other airsoft retailers or news agents... "All new and shiny! Not! A.I. goes all Matte on us and looks all the better for it! Reviews include TM XDM gas blow back pistol, and the WE M16A1. As far as we know there are no weak April fools jokes either!"