Daytona GB 249 Kits Version 2012 (Photos)
:
Daytona GB 249 Kits Version 2012 (Photos)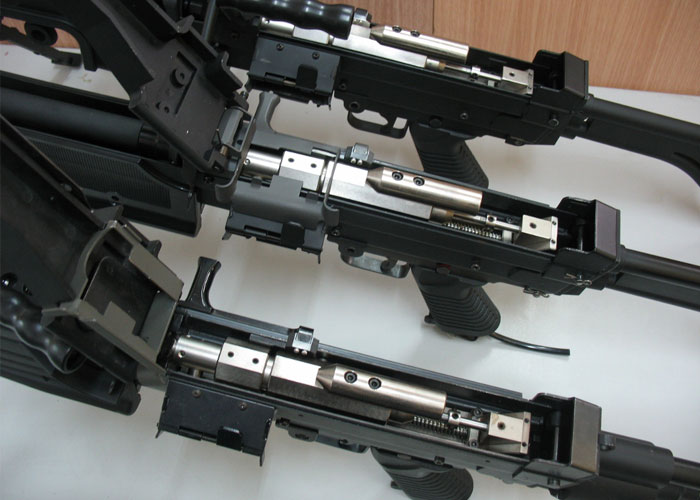 It seems that Daytona Gas Blowbacks wanted to resume business after all even after a problem with their middleman and here they are announcing their 2012 version of their M249 Gas Blowback Kits for Classic Army, A&K, and Top Japan M249 airsoft guns... "Hello, we will send out the news to you guys every months from now on. And may be we will have website to show our products soon, if you interested pls introduce to your friends in the email list. If you don't want to receive our emails pls let us know and sorry for bothering.
Here's the news on Feb-2012:
2012 version 249 kits for TOP, A&K, and CA, same as old version but comes with the steel charging handle plate. So that you can use the charging handle to load up the first round. Due to every AEG bodies have some tolerance so little bit adjustments for the charging handle plate may be needed. Anyway our design already minimize the adjustments.
From now on we only sell stocks and we will see the results if it is good we can accept per-order later for the products. So at this moment we only sell stocks.
Old price US$399/kit, now US$340(15% off) and Free shipment until 1-March-2012.
When the stocks are sold out, we can made-to-order but the price will be raised, or you can wait for the next batch but it is at lease few months later.
Thanks"
Photos of the Kits in CA, A&K, and Top M249s (plus available stock):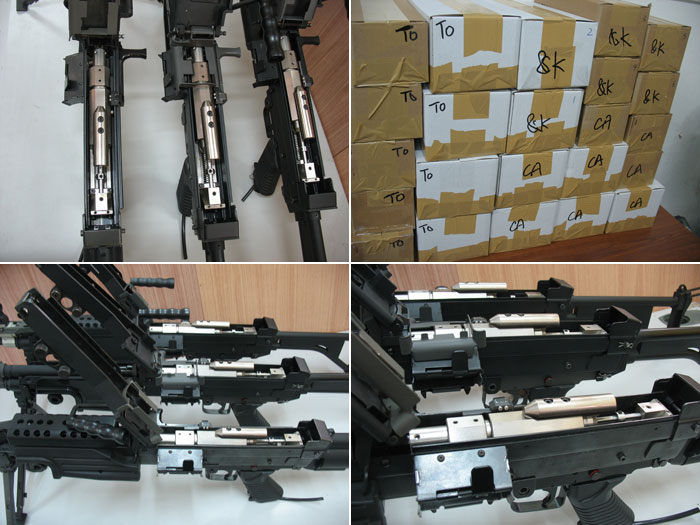 Daytona GB 249 Classic Army Kit Version 2012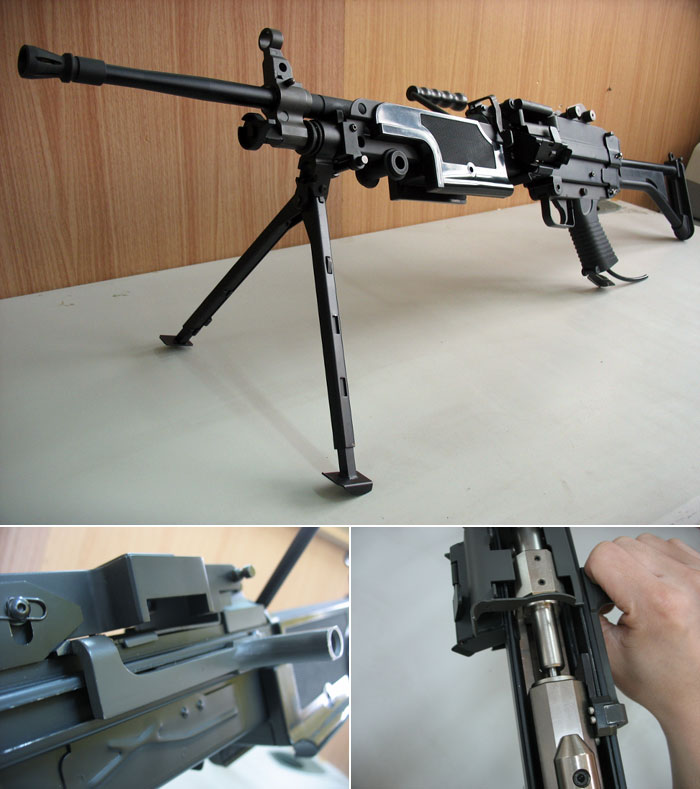 Daytona GB 249 A&K Kit Version 2012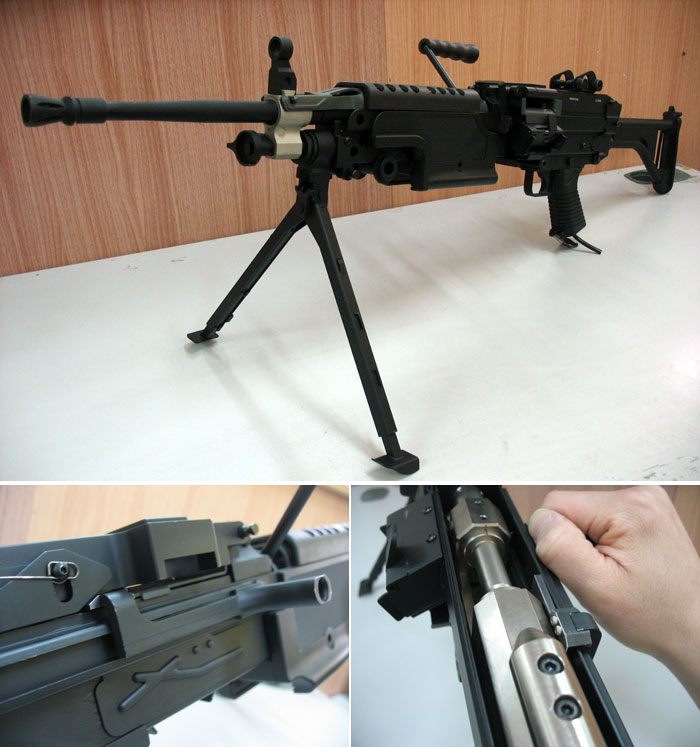 Daytona GB 249 Top Kit Version 2012