SCDTV Review of ICS M4 AEGs
: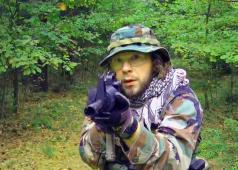 This week's video review from
SCDTV
as they get their hands on two M4 AEGs made by ICS... "Hi Friends! We almost forgot we filmed it! Here is our next review. This time we compared two of ICS M4 AEGs. A professional and universal version. Sit comfortably and enjoy our another remarkable review! Don't forget to subscribe, too!