This seemd to have gotten in our SPAM area sent in by one of our readers, RagingRick. The image above is the poster of th Deep Fire M72A2 LAW released in 2006, but they have a new one which of course would get your male hormones going below... "Can you think of a weapon that is lightweight, easy-to-use and effectively devastate most enemy armor? I believe you might have the answer of this question. Yes! That is M72 LAW. M72 LAW is a portable anti-tank weapon that has been serving in the battlefield for many decades. Infantryman is able to handle this portable weapon and successfully on dealing with tanks and armored vehicles on the battlefield. This anti-tank weapon is also found in many famous video games 'to blow up enemy'.
DEEP FIRE has released this M72A2 for Airsoft collectors and players to put this into Airsoft games. M72A2 is a powerful rocket launcher that closely replicates the design of the original M72 LAW. Following is the features of DEEP FIRE M72A2:


180Rd BB Shower v.2 (DF-ACC01), 96Rd BB Spherical Head Shower V.2 (DF-ACC54/55/56) and 57mm Vacuity Ball (DF-CPO40) work great on this weapon


Any other M203 shell is also suitable


The shells are easily reloadable into the launder


A handle bar has a rotary system to apply lock and unlock


Folding front and rear sight looks a like the actual M72 LAW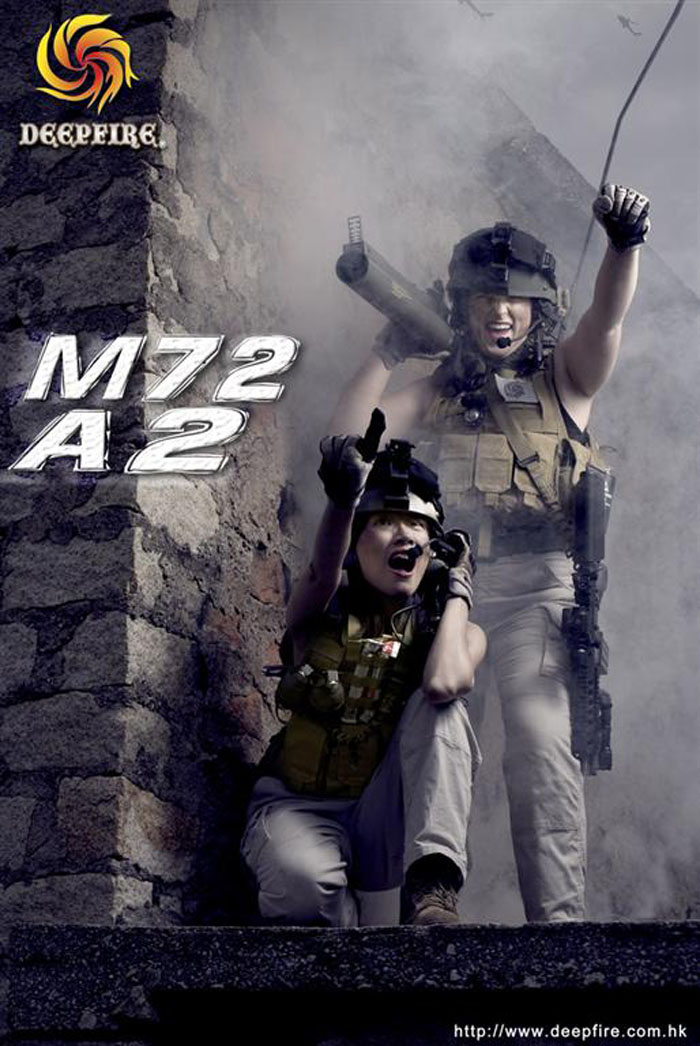 We have two versions of DEEP FIRE M72A2 are available: Original (DF-SW005) and Special (DF-SW006). Get ready to order this and put the loads of fun and loud bang into Airsoft game!"