The enforcement of intellectual properties of gun manufacturers and gear makers in airsoft has been ongoing for sometime now. We know of Umarex, Cybergun, and Magpul on the watch for companies, and mostly at the retail end to block the export and sales of clones and unlicensed products coming out from the Far East, mainly from Mainland China.
With the airsoft market growing fast, especially in the past years, there is profit to be made by the use of such clones and trademarks as players' demands for near authenticity remains insatiable. The real deal manufacturers were slow to fulfill this demand, or their products are too expensive for airsoft players, that manufacturers across the Pacific realized this, and went into production of such products, without actually licensing the trademarks and designs from the owners.
MadBull Airsoft's ISGK, which is the licensing arm for the various manufacturers not signed up by the competition, has been in existince since 2008. However, ISGK was more of clearing house for MadBull Airsoft for the use of such trademarks and designs in its own product lines, along with is sister companies such as SOCOM Gear. Even with the knowledge that there are other makers cloning the products they manufacture, they never lifted a finger to enforce their intellectual property rights by proxy.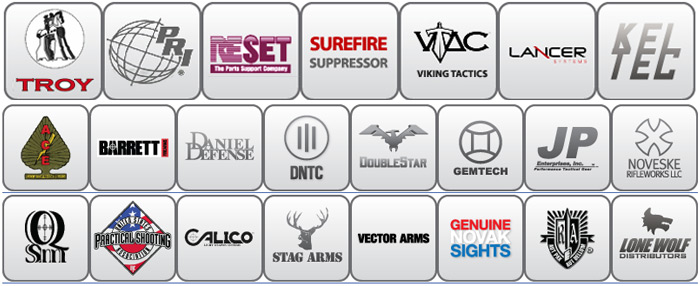 But now, MadBull Airsoft is launching a global campaign to enforce these IPs of their partners. As the proliferation of clones in the market started turning up in many retailers, and seep into other areas apart from airsoft, the defects and shortcoming of these clones, which us airsoft players are used to, are showing up for those who pay good money thinking that they are real deal. The companies that own these products get returns and complains, only to realize that these are clones or counterfeit. Thus, the pressure for MadBull Airsoft and its partners to work together to minimize this problem, or it will affect the reputation and brand images of these companies. Only now has ISGK licensed a design with one big win: Tokyo Marui with its New Gen RECCE Rifle.
Called "Operation Copycat" MadBull states its purpose in their press release below:
Dear Airsoft players and manufacturers,
We are proud to announce that Madbull Airsoft have been granted official licensing from Troy Industries, PRI (Precision Reflex Inc.), Surefire Suppressors, Lancer Systems, Reset Inc. (U.S. Army future soldier systems), KelTec, and Viking Tactics (U.S. Retired Delta Force). Many more are currently in the works too!
Madbull Airsoft will also begin to work with more than 20 US Firearm companies for "Operation Copycat" an international operation to combat all unauthorized copies from Asia. This large scale operation will be run by several law firms, Customs Agencies, and local law enforcement.
Most unauthorized copies are 1:1 scale which can be easily applied to a real firearm. This poses a problem because whereas they are 100% visual copies they are not constructed by the same materials and do not possess the same build quality. This is a huge risk to any end user since it's highly probable that the copy will malfunction and cause serious damage to both the weapon and user. Many of these firearm companies receive damaged returns which turn out to be an unauthorized copy that has failed but bare all the correct trademarks but were manufactured in Asia. Note that all these copies were imported illegally and that any product baring unauthorized trademarks or trade dress is against the law.
But it's not all bad news; some good news is that a few Asian manufacturers have given us their full cooperation with our efforts. A notable mention would be, Tokyo Marui, a highly reputable company.
We at Madbull highly encourage other airsoft manufacturers and players to support legal, authorized, and officially licensed products. This is a win-win for all; licensors (who respectively pay to use trademarks), real steel manufacturers (for all their hard work and countless hours developing these products), and players who get to enjoy 1:1 scaled airsoft only authorized replicas. All the royalties paid is motivation for real firearm companies to continue to create more great and exciting products. This benefits both the real gun industry along with the airsoft industry and ultimately you the airsoft player.
Any questions or inquiries, feel free to contact our license department: info@isgk.org.
Sincerely,
MadBull
What is your reaction? Is MadBull airsoft protecting airsoft players and its partners by undertaking this campaign? Will the supply of products that we use coming from the Far East be reduced and pricing will go up?
There are already reactions from airsoft bloggers which we shall post tomorrow.