It's been quite a while since we last heard from King Arms, and finally we hear something from them again, so better check what they have in store for you below... "Hello everyone, It has been almost 2 months since last KA product update. I wish that all of you are doing great. We have been very busy here and I just want to let you guys know some of the new items just got in here. We will have some new rifles coming up very soon, stay tuned.
MPS Fast Release Combat Vest - TAN Set / M4     KA-VS-6680-TAN-M4
This MPS Fast Release Combat Vest comes with NVG IFF US Flag, MPS Map Pouch, MPS Separate Slots Pouch, MPS DA Single Ammo Pouch, MPS RC-148 Pouch and MPS Hydration Pouch. The vest itself can be split into 4 parts by releasing the quick release strap. MOLLE compatible. You got everything you need for a vest right here.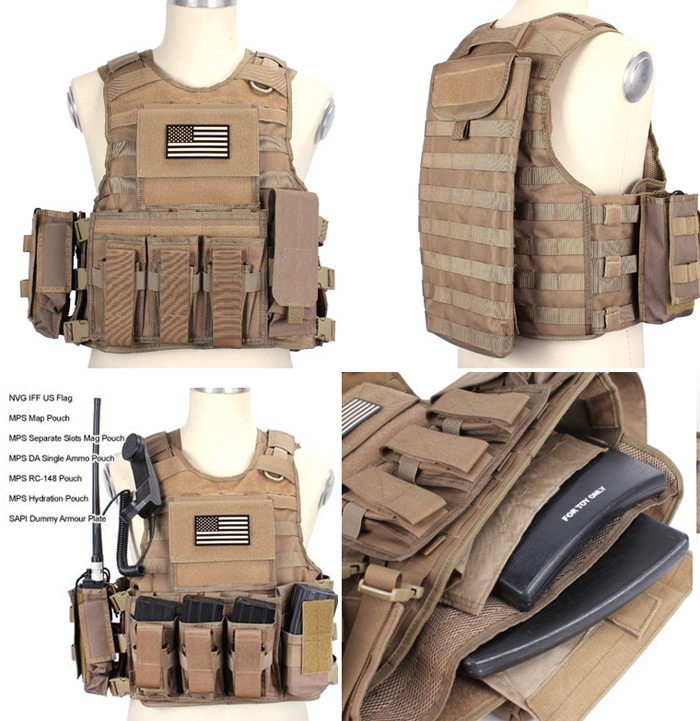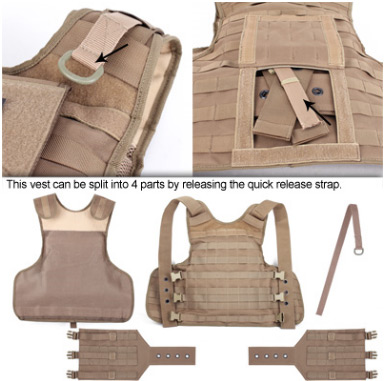 MPS Separate Slots Mag Pouch - TAN    KA-PH-13818-TAN
In case you carry lots of mags like I do, here is the MPS Separate Slots Mag Pouch for you. It can hold 3 M4 or pistol mags.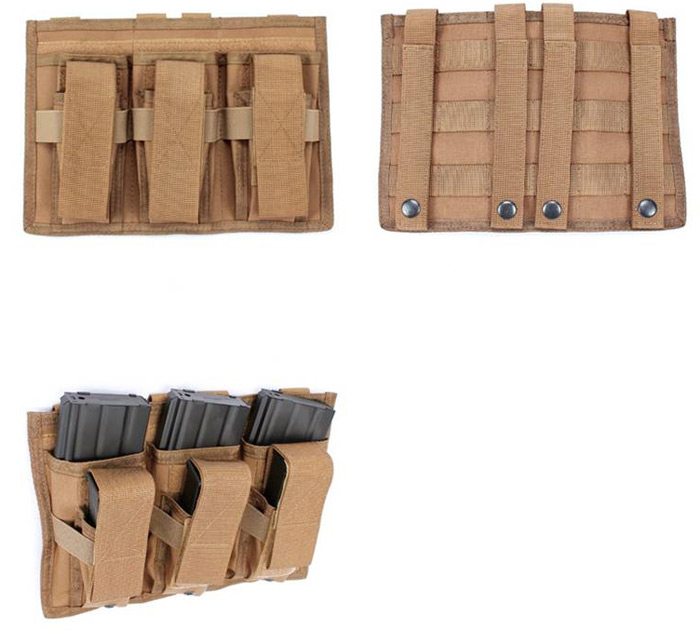 MPS SF Small Body Armor - TAN    KA-VS-7706-TAN
Some players might just look for some plain vest and we have this MPS SF Small Body Armor in TAN color for you. Use your imagination to put on anything you want on it.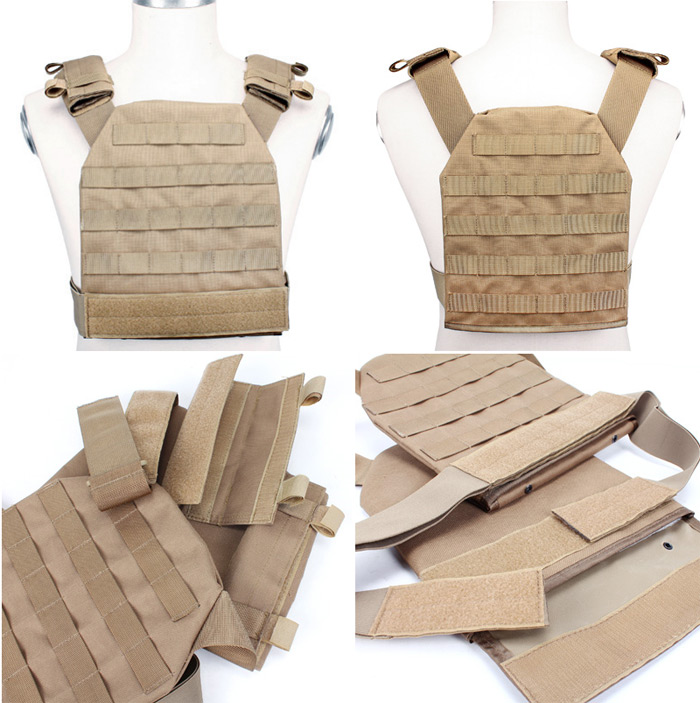 Shoulder Pads - TAN        KA-AC-1385-TAN
We have these comfy Shoulder Pads for you to warp it on your vest shoulder straps to help you to ease the pain of carry tons of accessories on your vest. Available in TAN color.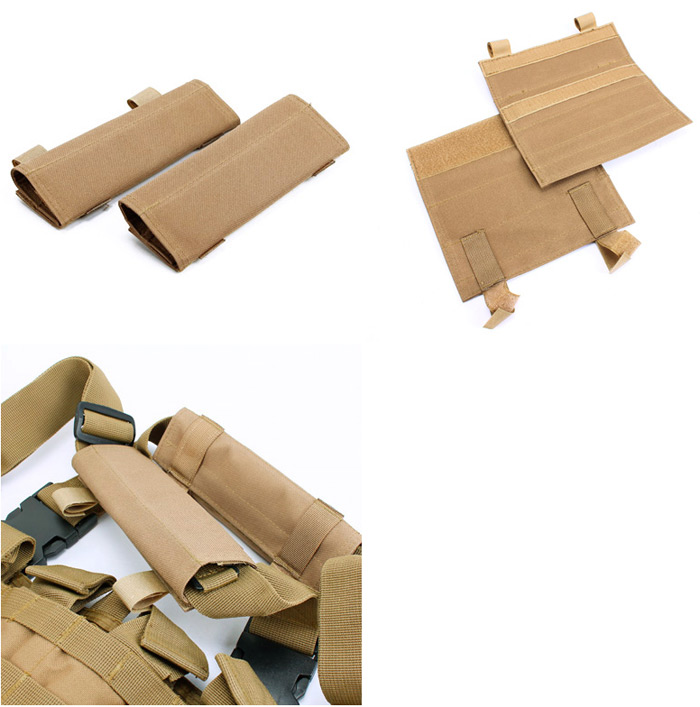 Hard Piston for Marui EBB M4 / AK       KA-PT-06
We offer you this full teeth nylon fiber piston for you to modifying you Electric Blowback rifle to increase its durability and life cycle. Suitable for Marui Electric Blowback M4A1, M4 CQB-R, SOPMOD M4, AKS74N, AKS74U, AK74MN and AK102.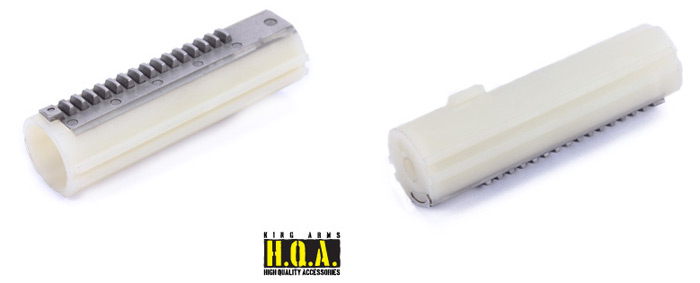 2000mAh 9.6V Twins Type Battery KA-BAT-47
This is a set of high performance 2000mAh 9.6V Twins Type Battery with top quality wires.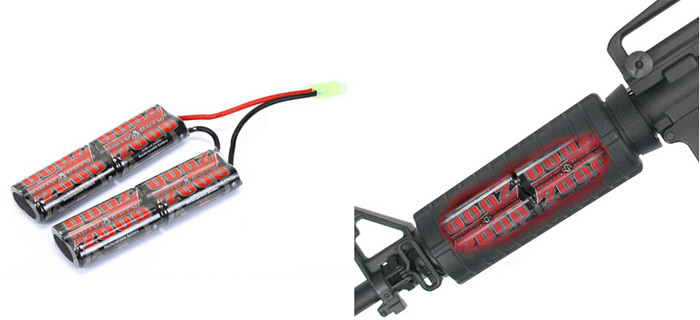 PJ C.R. Emboridery Patch - OD       KA-AC-6120-OD
The PJ C.R Patch has Velcro on its back so you can put it anywhere you want.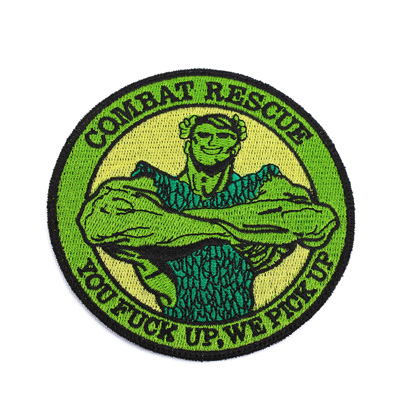 IFF US Flag - Right / TAN KA-AC-2151-TAN
IFF US Flag in TAN with Velcro on the back.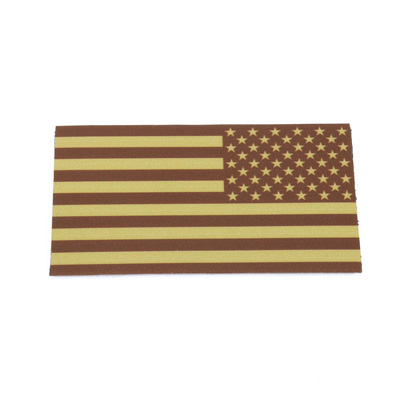 This is it for now. thanks you checking out the new stuff. Take care!
Regards,
Mark"