An ACM Brand, TFC or Tyen Fong released an M4A1 AEG with Militaru Spec Real Steel Enhancement parts. Available at eHobby Asia, this costs US$175, which is a little bit higher priced than the other equivalent ACM AEGs and this doesn't come with trades. If you're ok with it, this package seems to be a robust one given the specs below and fires 360fps out of the box.
"TFC M4A1 Carbine Full Metal AEG


Military Spec Real Steel Enhancement Parts


Aluminum Receiver


Full Steel One-Piece Outer Barrel


Can withstand up to 70Kg


1/1 Scale High Performance Assembled Electric Powered Airsoft AEG


Featuring both SEMI & FULLY Automatic Shooting Mode


Full metal hi-cap magazine accommodate 300 Rounds of 6mm Plastic Bullet


6.03mm inner barrel (363mm)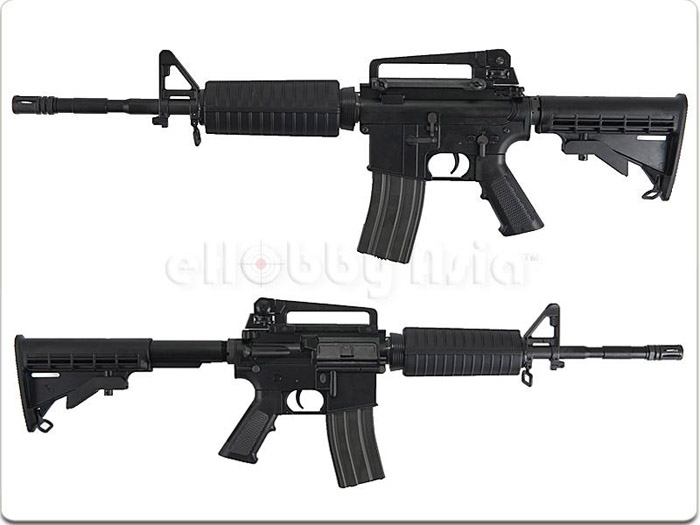 Separate Gearbox Design


Shoot out 360FPS muzzle power nicely out from the package


5 Position Extendable Stock


Real Size Handguard allows installation of 9.6V Mini Type Battery


Open Bolt Cover to adjust HOP UP


Metal Hop-Up Chamber


Integrated Carry Handle Sight mounted on picatinny top rail


Utilizes 6mm Plastic Bullet, this rifle give you a supreme accuracy on the target


Sling mount can be installed with any single, 2- or 3- point tactical sling"