Yes siree, initially I was a bit confused about the ACR (Adaptive Combat Rifle). I know that it's originally designed by Magpul, but then they licensed it to Bushmaster and then to Remington. Sounds easy, but then you have two competing brands using the same original design. wouldn't that seem messy? In reality it's a yes and a no (the AR15 market is even more confusing than this IMHO).
First thing to settle, Magpul still owns the intellectual property to the ACR design, even with the ongoing dispute with Robinson Arms on patent infringement with regards to magazine release and bolt hold open design. The patent is owned by Robinson's Arms. Magpul is not doing any production to the ACR ever since it has licensed it, and would rather have Bushmaster and Remington do the production.
Bushmaster and Remington are able to use the ACR name, without carrying the Magpul brand. The Magpul Masada ACR is in production, not as real steel weapon, but as an airsoft gun licensed to A&K and they also make retail it under their Magpul PTS division in Hong Kong, with the manufacturing rumoured to be done by Ares Airsoft, which the airsoft company denies and they just note the similarity of the gearbox design to theirs.
There are two airsoft version of the ACR under the Magpul brand. The regular MOE-inspired ACR with no folding stock and the folding stock ACR as seen here via photos of the products done by eHobby Asia. There's a tri-rail accessory being made by third parties.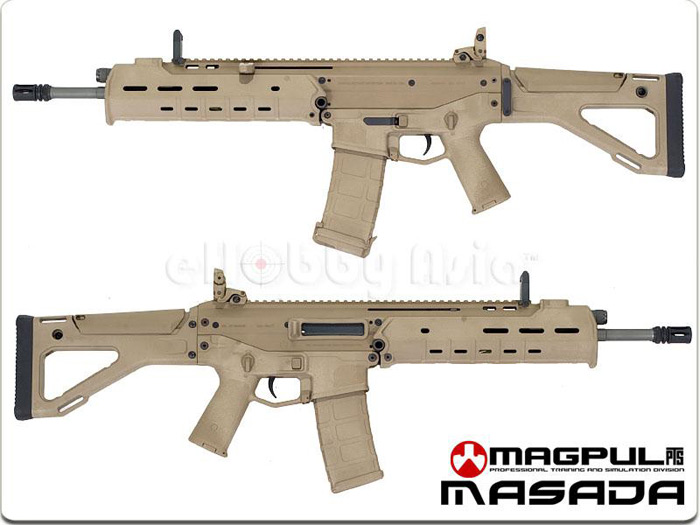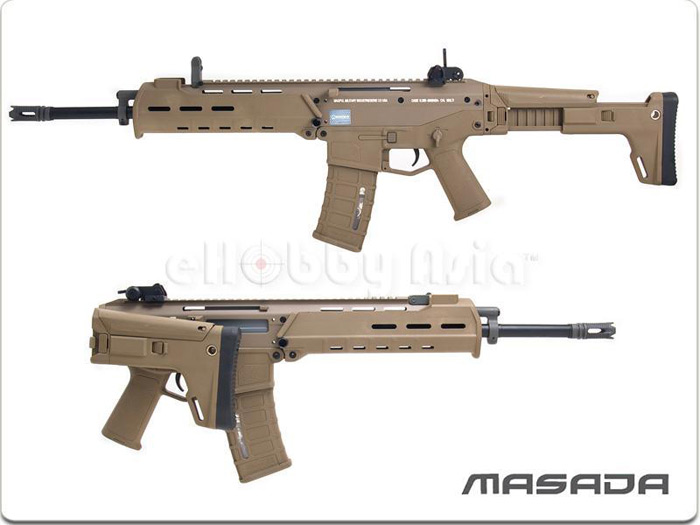 Now as to Bushmaster and Remington, while they carry the ACR name, the licensing agreement seems to restrict both companies to two different markets. I am no expert on this, so might as well refer to another website to clarify this. According to Gun Blog, the Bushmaster ACR is for the civilian market, and the Remington ACR is exclusive to the US Military. As for the Law Enforcement market, both companies seem to be competing here since Bushmaster also has a full-auto version which is not allowed for civilian ownership.
As to the design, both Remington and Bushmaster have come out with different configurations without veering away from the original ACR designs. Remington in terms of color seemed to have decided to stick to tan while Bushmaster has both designs in black and tan. Magpul PTS sell the Masada ACR in three colors: tan, black, and foliage green.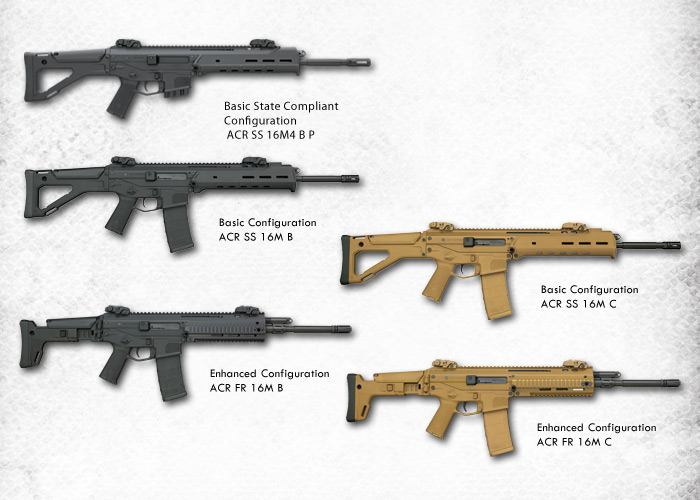 Photo above: Bushmaster ACRs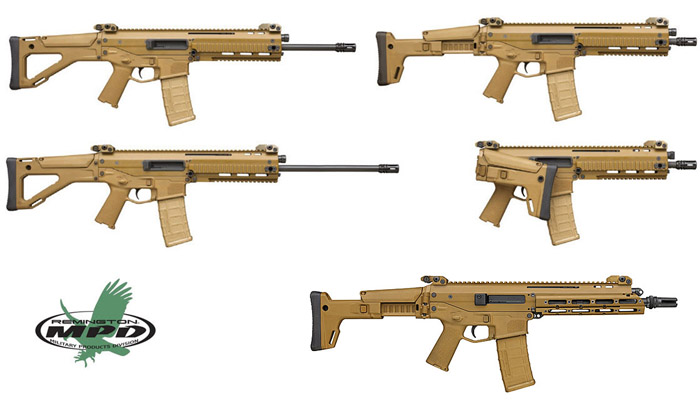 Photo above: Remington ACRs
It is best to read the Gun Blog to learn more about the diferences between the Bushmaster and Remington ACRs. But will there ever be airsoft version of the ACR bearing the names of these companies. I highly doubt it since Magpul might be having the airsoft market for themselves. Remington is focusing on the military market and Bushmaster still has to worry a big major recall due to a "design flaw which could result in multiple rounds firing continuously when the trigger is pulled. This unexpected firing of multiple rounds creates a potentially dangerous situation."
But if you want configurations of the ACR based on the Remington or Bushmaster enhancements, some third party airsoft manufacturers might take this opportunity to develop front rails/handguards for airsoft players.